YOU KNOW WHAT MAKES A GOOD BEER?
FORTITUDE.
About Fortitude Brewing Co.
Fortitude Brewing Co., established in 2012 is located on Tamborine Mountain in the Gold Coast Hinterland. Rooted in authenticity and quality.
Since its inception, Fortitude has been known for its steadfast commitment to crafting traditional flavours that speak to the heart of brewing excellence. With the acquisition by Catchment Brewing Co. in 2022, Fortitude's legacy now emerges with a fresh perspective, to craft a new era of innovation, inspiration and authenticity.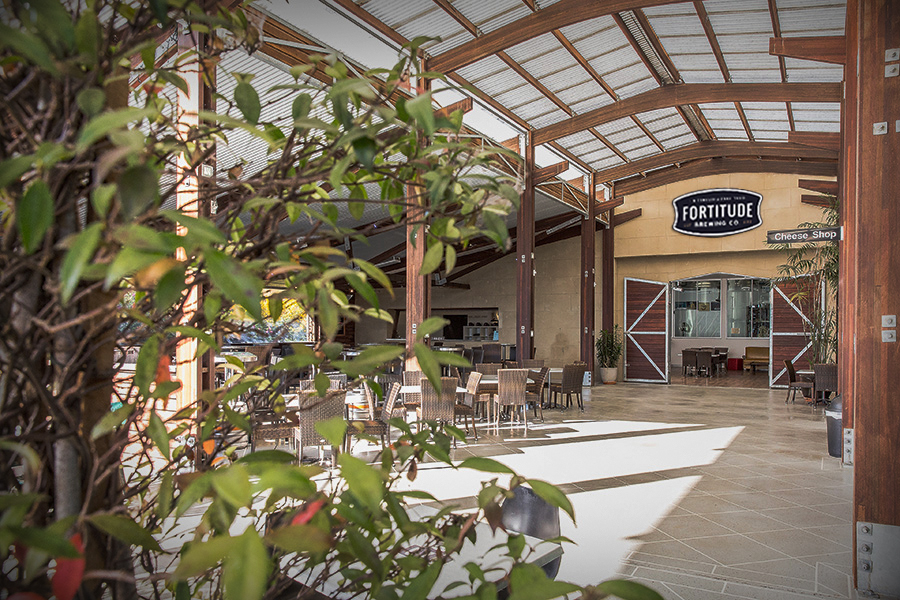 COMPANY ESSENCE
HONEST
Genuine and honorable in our principles, intentions and actions.
INTEGRITY
We adhere to moral and ethical principles.
RELIABLE
We are dependable in achievement, accuracy and honesty.
STRENGTH
Our fortitude is strong, effective and full of courage.
THE BREWERY
We're a local and independent Australian brewing company located on Tamborine Mountain in Queensland's Gold Coast Hinterland. It's an idyllic spot, a few degrees cooler than the rest of the area, which is welcome respite during the balmy summer months. It also happens to be a place that allows us to brew fresh, clean beers – with character.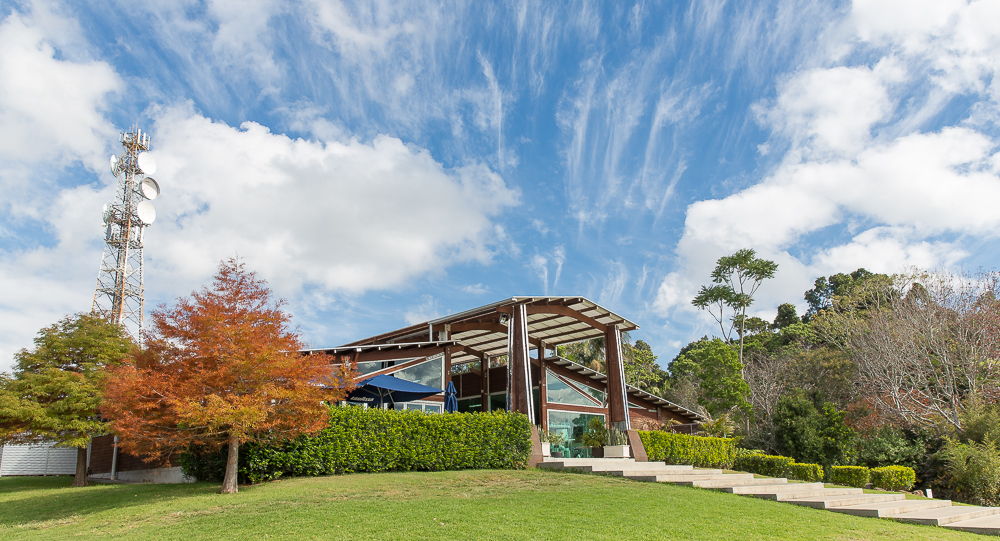 THE FOUNDERS
The two founders of Fortitude became mates at school. But their future as beer brewers was sealed when they had their first beer together (only after it was legal to do so, of course) and they realised that the amber nectar should become their life's work.
As life would have it though, the two went on to have corporate careers but they never lost sight of their goal – to share good beer with good people. They eventually returned to their heartland – to build a brewery full time, after years of research to find the right complement of flavours.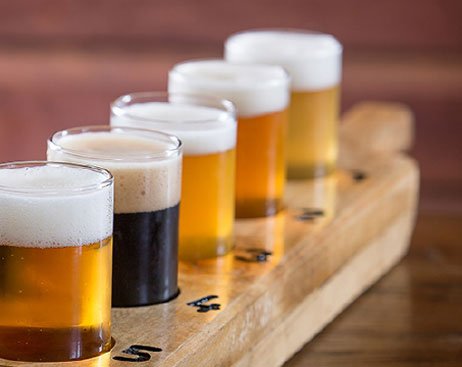 OUR BEER
Fortitude delivers a range of beers that are well-balanced, bringing together top quality ingredients and an integrity to the brewing process that delivers bold and strong flavours, across the range, that linger refreshingly on the
palate. It's a little bit of lady luck, a lot of passion, unyielding perseverance and a dash of patience that all go into making Fortitude.
Fortitude
[fawr-ti-tood, -tyood]
NOUN
When someone has fortitude it means that they have emotional power or reserves and the ability to with stand adversity. People who have fortitude are described in an admiring way for their courage. It also means they've found a great tasting beer.