Somewhere on the planet, we all have a double…
Yes, even you mein freund…
First brewed for our brewery launch (way back!) in 2013, we are stoked to welcome the long awaited return of "Doppelganger" in March 2019…
In true 'Noisy' style, this beer is strictly small batch and limited release (we don't know when we may brew it next!)….
So, what is it exactly then?
Well, back in the day we were all inspired by a particular doppelbock moment, which lead to finding its 'doppelganger' deep inside our imagination.
And now we bring it to you, fully 'exported' from Tamborine Mountain Q – PROST!
Warning: Don't miss out, as there's only a batch size of 100 cartons of tins to spread across Oz….they won't last long…
Style:
👉Doppelbock / Hoppelbock
Hops:
👉 Galaxy
Malt:
👉 Munich, Pilsner & Munich
Tasting Notes –
This is a big, malty, (single hopped) lager that comes to life over an extended six week brew period. This beauty is rich amber in colour with a ridiculous amount of Galaxy hops to add our our non-traditional twist on the flavour profile…kind of German with a Queensland accent. (7.5% abv)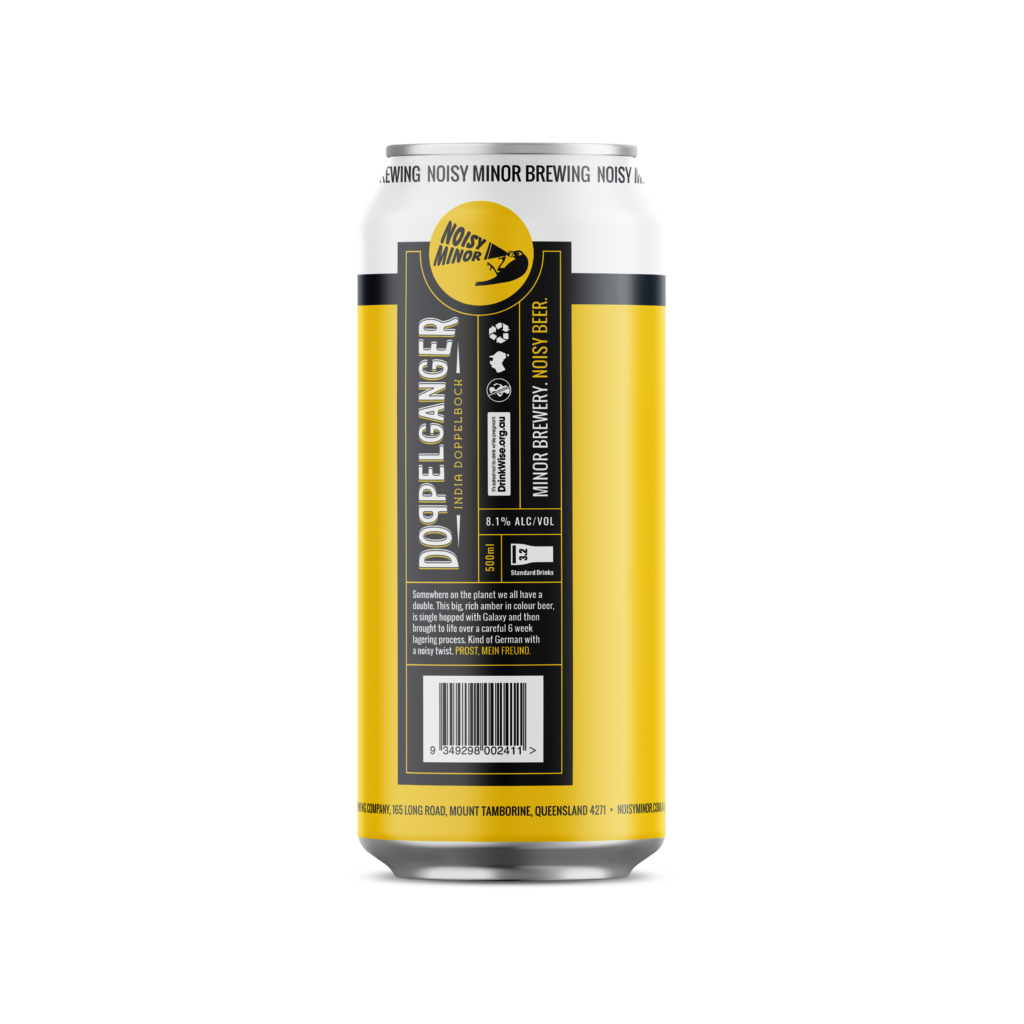 Be sure to keep your eyes peeled for the back and yellow tins SOON at your local store…
If you're not sure about where to find it OR you want more information about us, send us a message on here or give us a shout on Facebook. Simples…
If ya keen to tell inform ya friends that you were first be in the know about this, why don't you share this announcement? 👇